About
Arcade
1-4 Players
Physics fun
Destructible planets
Infinite levels
Harness the power of gravity! Fire projectiles around destructible solar systems and be the last one standing. Two different modes, 1-4 players and endless customisable solar systems to fight in.

Command your space station in Arena mode, taking turns to shoot missiles around the gravity of stars, planets and anomalies. Destroy your friends, bots or both.

Chill out in Target Practice, take your time planning the longest shots and beat your best scores in an ever-changing challenge.

Collect points for hitting your foes, but master gravity and gain bonus points for the longest orbits to snatch victory from the jaws of defeat with style and finesse. Watch where you shoot - some planets can blow up in a beautiful celebration of chaos, flinging asteroids all around. Although you might use this to your advantage..

Each time you play you'll be faced with a new and unique destructible solar system that you can customise before each game; choose the number of stars, planets and even some pesky anomalies if you're brave.

Play the way you want, with up to 4 players on the same device.
Arena (1-4 players): Fight against bots or grab some friends with pass-and-play.
Target Practice (1 player): Beat your best scores in an ever-changing challenge.

Play it today on PC and Android.

https://wychwaystudios.itch.io/gravityfighters
https://play.google.com/store/apps/details?id=com.wychwaystudios.gravityfighters
https://www.amazon.com/Wych-Way-Studios-Gravity-Fighters/dp/B079WGMD1Z
---
History
Gravity Fighters is the final rendition of a long-in-design and iterated project. Originally planned as a micro-game, it was feature-creeped into a fully featured tango in the cosmos featuring two game modes, customisable and infinite levels, planetary destruction and multiplayer gameplay. Play it today on PC and Android.
---
Features
Physics-based gravity fun.
Infinite gameplay with uniquely generated levels.
Customise the cosmos your liking.
Destructible planets.
Adjustable bot difficulty.
Tango-rific soundtrack.
1-4 players/bots in Arena mode.
1 player in Target Practice mode.
---
Trailer
https://youtu.be/Vo4c-t1uT0o
Images
Download all .zip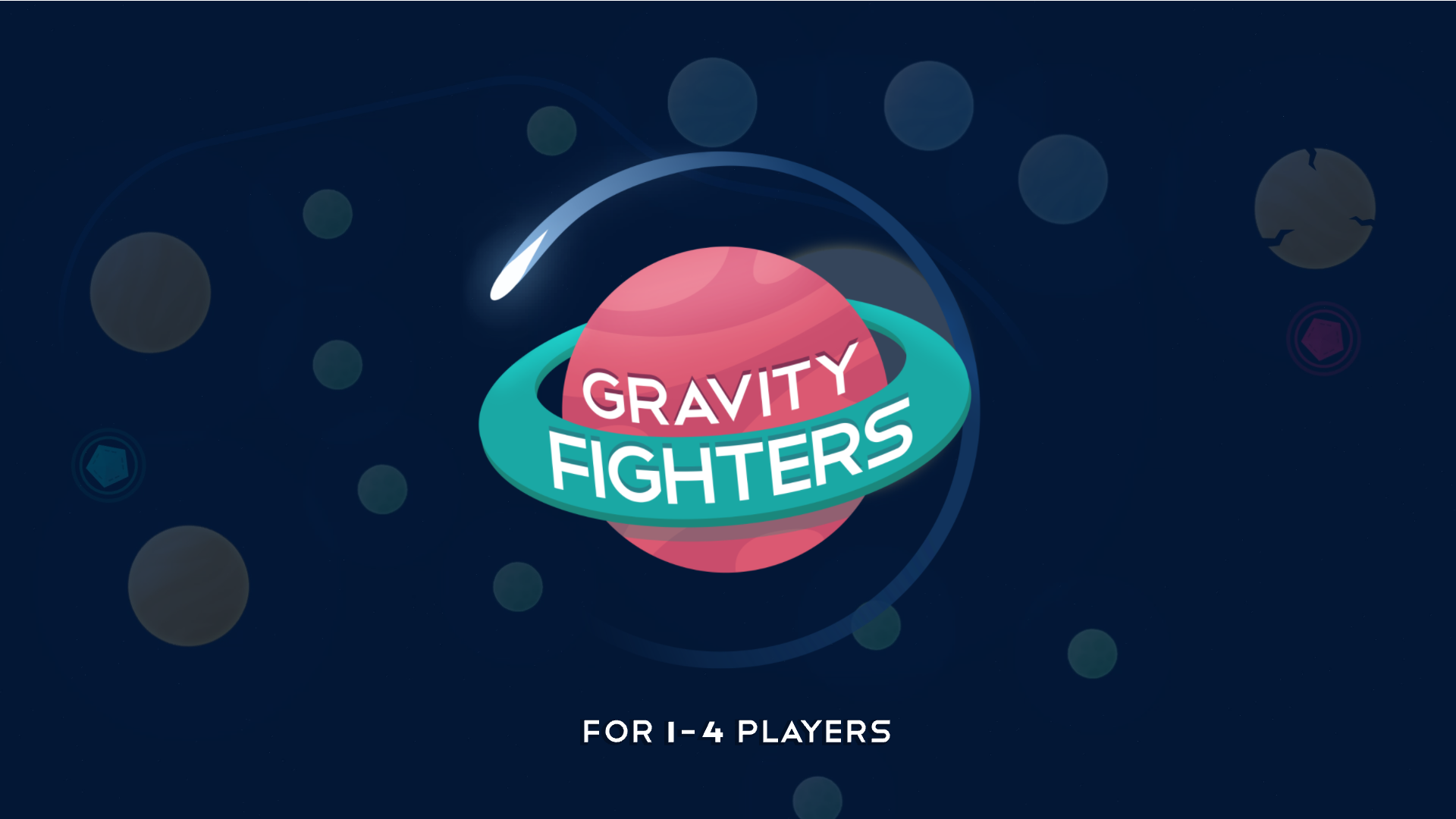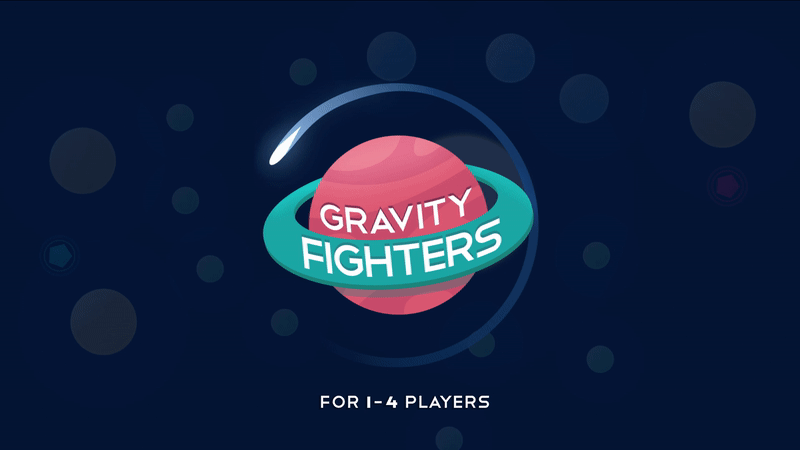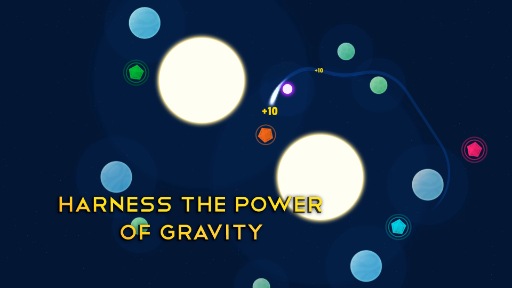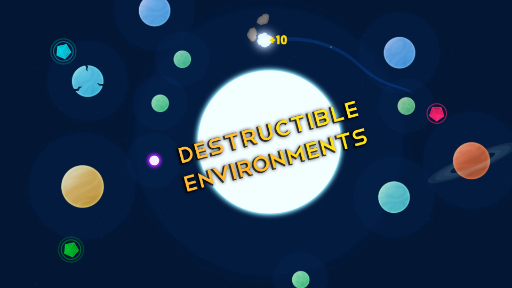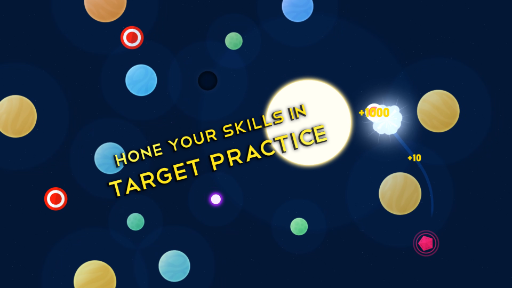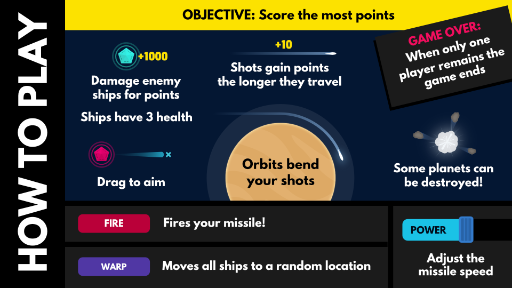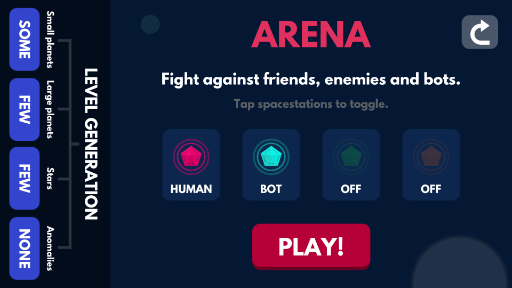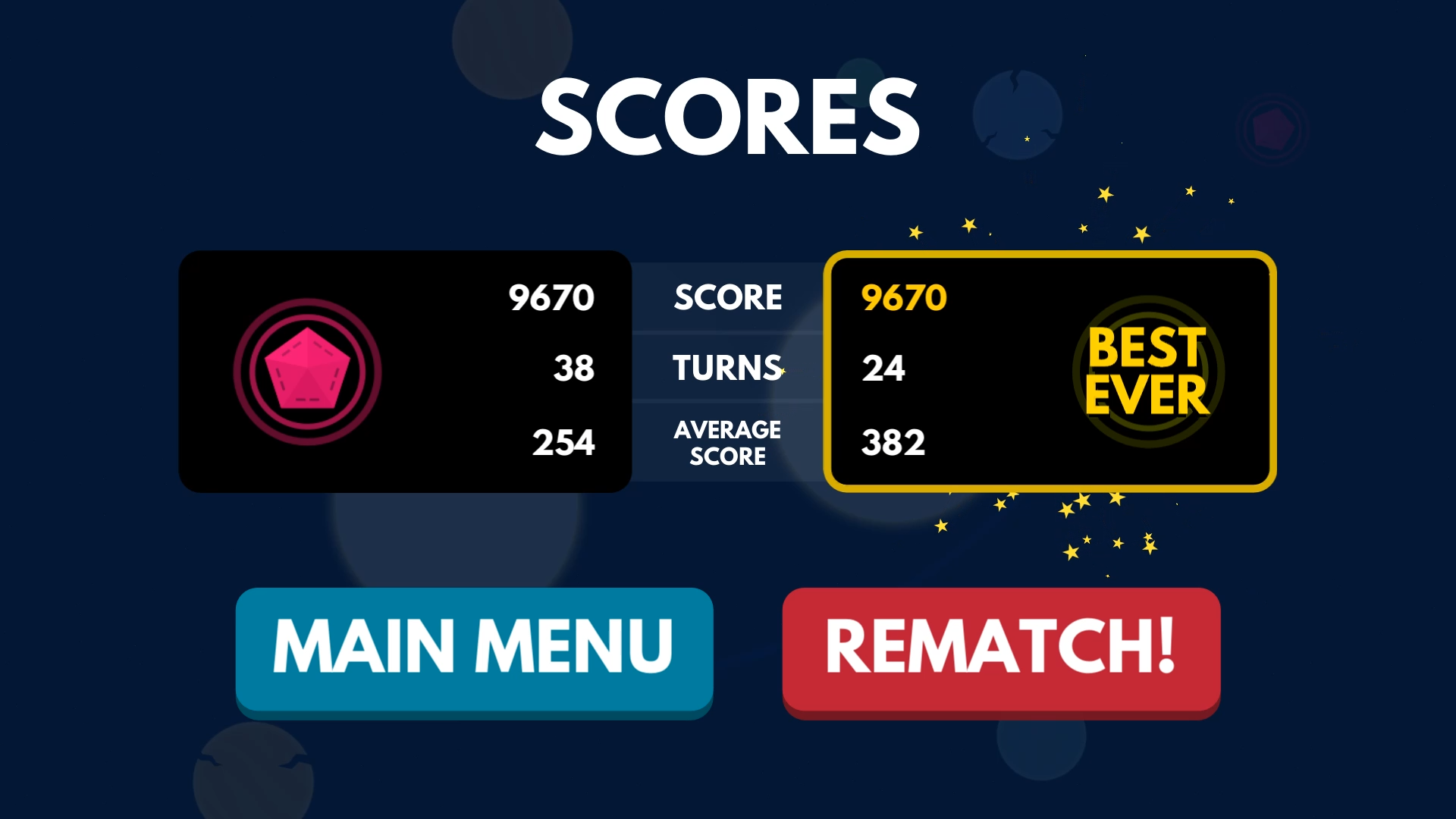 ---
---