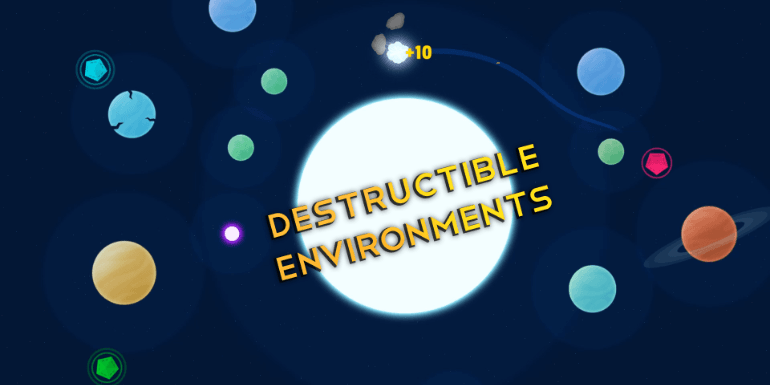 Harness the power of gravity! Fire projectiles around destructible solar systems and be the last one standing. Two different modes, 1-4 players and endless customisable solar systems to fight in.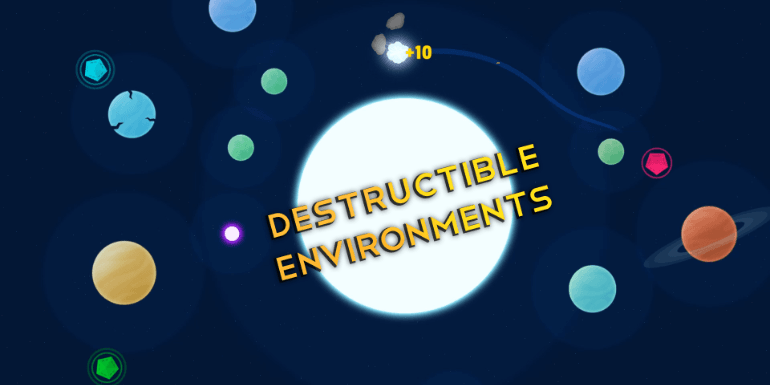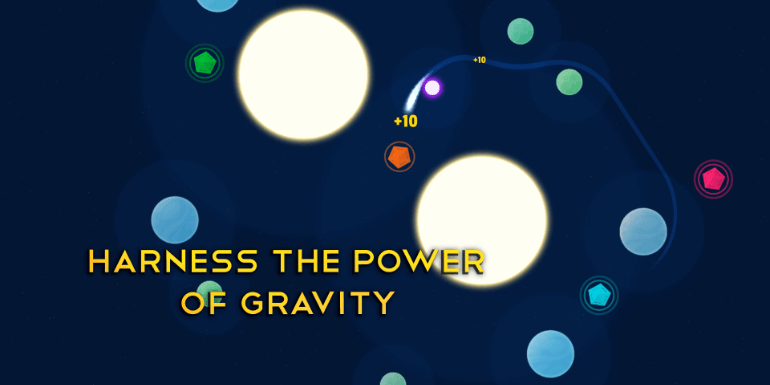 Command your space station in Arena mode, taking turns to shoot missiles around the gravity of stars, planets and anomalies. Destroy your friends, bots or both. Collect points for hitting your foes, but master gravity and gain bonus points for the longest orbits to snatch victory from the jaws of defeat with style and finesse.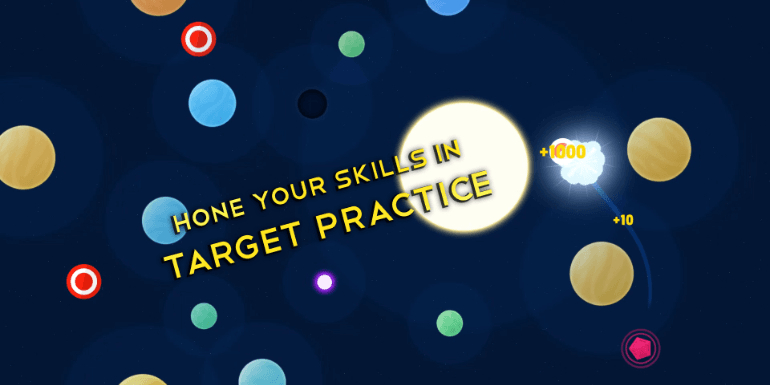 Chill out in Target Practice, take your time planning the longest shots and beat your best scores in an ever-changing challenge.